Our approach
We retain our position, year after year, as the largest UK wholesaler of irrigation equipment, because the service we offer to regular purchasers is second to none.
Free to source from the best manufacturers worldwide, we constantly monitor new irrigation products and their performance in the field. This practice led to our catalogue becoming the definitive reference document for the UK irrigation industry.
Alongside, our staff became renowned for their knowledge and shared commitment to personal service. That service includes product selection advice, help with finding irrigation businesses partners and, when required, as much involvement in client projects, as you might want us to have.
Whether in the UK or beyond, if you are:
A regular purchaser of irrigation equipment
– we want to hear from you. You will receive immediate attention from the person in our small team who is most relevant to your requirement.
A potential end-user of commercial irrigation system
– we want to hear from you. We can recommend the best irrigation contractor or landscape professional for you and, in many instances, can advise you directly
Looking to make a one-off or occasional purchase
– we want to hear from you. We can recommend the best retailer for your specific requirement.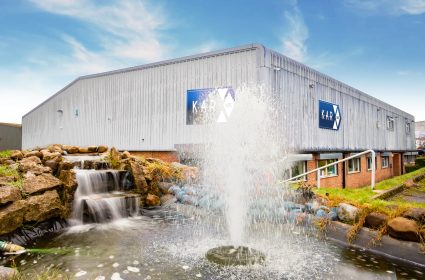 Meet the team

Warehouse Manager
Alan Rielly

Warehouse Operative
Jamie Roberts

Warehouse Operative
Ben Russell
Our company
Founded in 1978, KAR UK Limited is registered in England & Wales, company number 07881836. Long established as the largest wholesale supplier in the UK, our export business is growing significantly and on course to continue to do so.
Specialists in wholesale irrigation equipment from the start, we have long-term relationships with every irrigation product manufacturer of note and unprecedented industry knowledge and know-how.