Notre approche
Nous conservons notre position, année après année, en tant que grossiste britannique N°1 de matériel d'irrigation, car le service que nous offrons aux acheteurs réguliers est inégalé.
Libres de nous approvisionner auprès des meilleurs fabricants mondiaux, nous surveillons constamment les nouveaux produits d'irrigation et leurs performances sur le terrain. Cette pratique a permis à notre catalogue de devenir l'ultime document de référence pour le secteur de l'irrigation au Royaume-Uni.
Parallèlement à cela, notre personnel est devenu célèbre pour ses connaissances et son engagement commun en faveur d'un service personnalisé. Ce service comprend des conseils sur le choix des produits, une aide pour trouver des partenaires commerciaux dans le domaine de l'irrigation et, le cas échéant, une participation aux projets des clients à la mesure de leur besoins.
Que ce soit au Royaume-Uni ou au-delà, si vous êtes :
Un acheteur régulier de matériel d'irrigation - contactez-nous. Vous recevrez une attention immédiate de la part de la personne qui, parmi notre petite équipe, répond le mieux à vos besoins.
Un utilisateur final potentiel d'un système d'irrigation commercial - contactez-nous. Nous pouvons vous recommander le meilleur entrepreneur en irrigation ou le meilleur paysagiste et, dans de nombreux cas, vous conseiller directement.
Vous cherchez à faire un achat ponctuel ou occasionnel ?
- contactez-nous. Nous pouvons vous recommander le meilleur détaillant pour vos besoins spécifiques.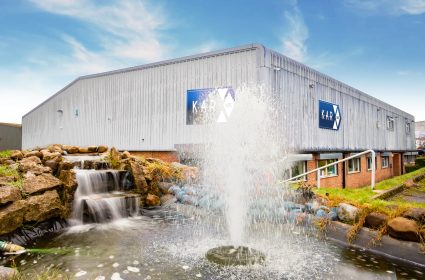 Rencontrez l'équipe

Directeur d'entrepôt
Alan Rielly

Entrepôt opérationnel
Jamie Roberts

Entrepôt opérationnel
Ben Russell
Notre entreprise
Founded in 1978, KAR UK Limited is registered in England & Wales, company number 07881836. Long established as the largest wholesale supplier in the UK, our export business is growing significantly and on course to continue to do so.
Spécialistes de la vente en gros de matériel d'irrigation depuis le tout début, nous entretenons des relations à long terme avec tous les principaux fabricants de produits d'irrigation et possédons une connaissance et un savoir-faire sans précédent du secteur.