Nuestro método
Mantenemos nuestra posición, año tras año, como el mayorista de equipos de riego más importante del Reino Unido porque el servicio que ofrecemos a los compradores habituales es incomparable.
Con la libertad de abastecernos de los mejores fabricantes del mundo, supervisamos constantemente los nuevos productos de riego y su rendimiento en el terreno. Esta manera de hacer ha hecho que nuestro catálogo se convierta en el documento de referencia definitivo para la industria del riego del Reino Unido.
Además, nuestros trabajadores se han hecho famosos por su conocimiento y compromiso común con el servicio personalizado. Ese servicio incluye asesoramiento a la hora de seleccionar productos, ayuda para encontrar socios comerciales de riego y, cuando sea necesario, toda la participación en los proyectos de los clientes que estos deseen que tengamos.
Tanto si estás en el Reino Unido o en el extranjero, si:
Eres un comprador habitual de equipos de riego
– queremos saber de ti. Recibirás atención inmediata de la persona de nuestro pequeño equipo que se ajuste mejor a tus necesidades.
Eres un posible usuario final de sistemas de riego comercial
– queremos saber de ti. Podemos recomendarte el mejor contratista de riego, paisajista profesional o jardinero para ti y, en muchos casos, podremos asesorarte nosotros directamente.
Estás interesado en hacer una compra puntual u ocasional
– queremos saber de ti. Podemos recomendarte el mejor minorista según tus requisitos.
– we want to hear from you. We can recommend the best retailer for your specific requirement.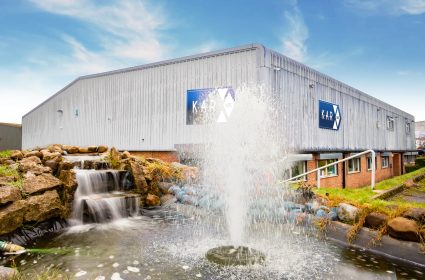 Conoce al equipo

Warehouse Manager
Alan Rielly

Warehouse Operative
Jamie Roberts

Warehouse Operative
Ben Russell
Nuestra compañía
Founded in 1978, KAR UK Limited is registered in England & Wales, company number 07881836. Long established as the largest wholesale supplier in the UK, our export business is growing significantly and on course to continue to do so.
Somos especialistas en equipos de riego al por mayor desde que empezamos con el negocio, y tenemos relaciones a largo plazo con todos los fabricantes de productos de riego destacados, así como unos conocimientos y experiencia de la industria sin precedentes.