Reliable Rivulis ensures quality for EC Drummond
Published on: 14th June 2022
Over 1.5 million Rivulis drippers, imported by irrigation specialists KAR UK and supplied by Water UK Ltd, have improved the fruit growing operation at Homme Farm in Herefordshire.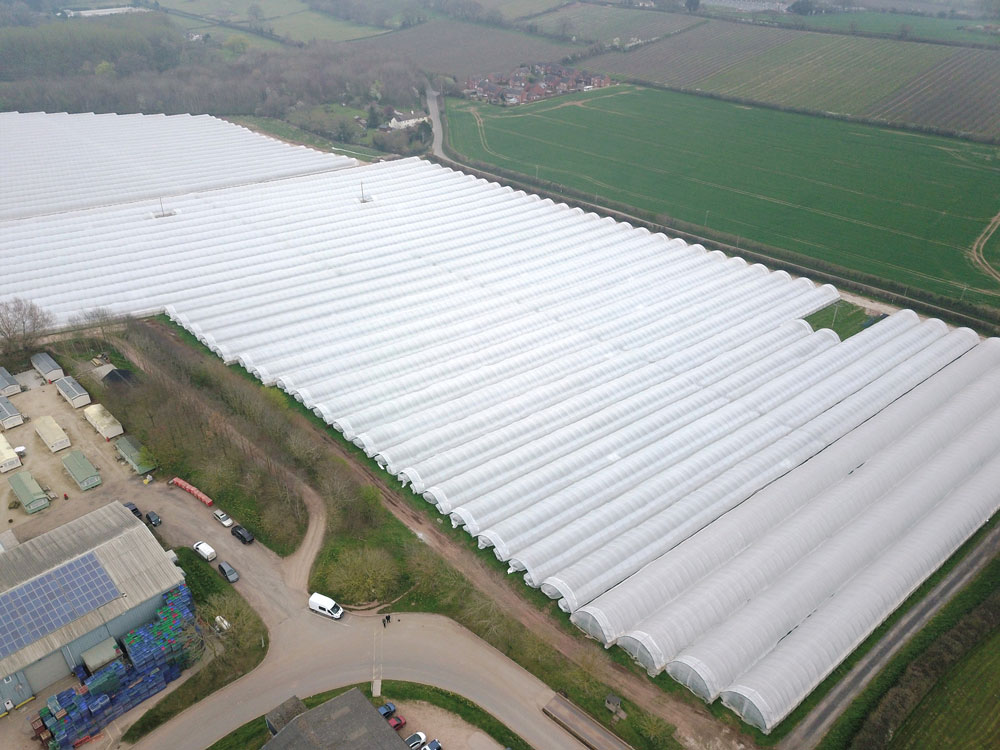 Since Eric Drummond Senior first arrived at Homme Farm in 1956, three generations of family have worked together to build a profitable agribusiness based on responsible farming practices. Today, the EC Drummond Group consists of six companies that manage the poultry, arable, top fruit and soft fruit divisions.
Production Manager Richard Hibbard is in charge of the growth of the fruit and every year, between April and November, he oversees the work of 300 seasonal employees to help harvest the high-quality fruit.
"Quality is everything," said Richard. "A lot of our fruit goes to one of the biggest UK supermarkets and must be the best it can be. There is a greenlight quality assurance system and we need to be in the top tier of that. I'm proud to say we always achieve this."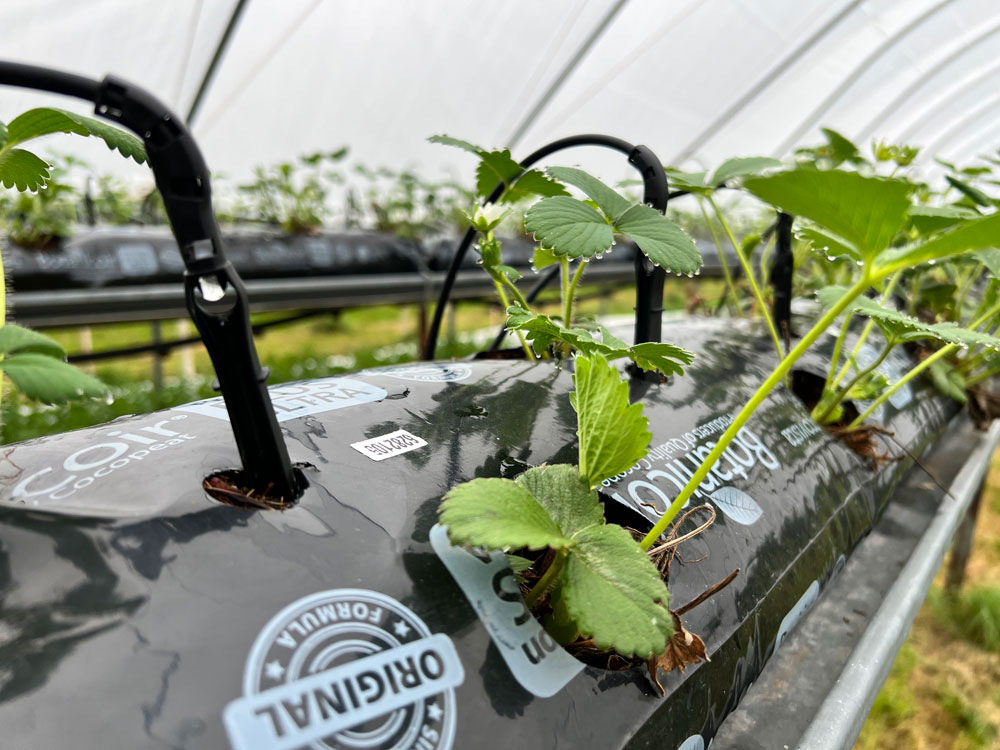 Richard admits he has a helping hand in the form of the Rivulis Supertif online dripper, which is ideal for precision soilless/hydroponic applications where highly tuned sealing and opening pressures are required. Offering perfect uniformity, it can also be used as an online dripper in fields with sloping terrain or long row lengths, and as a master dripper for pot plants in tunnels, greenhouses or loop systems in orchards.
Trusted around the world for their performance and flexibility, each dripper features a self-cleaning mechanism and precision manufacturing for maximum reliability.
The Rivulis system at Homme Farm corresponded with EC Drummond's decision to move to tabletop fruit growing – which offers a significant number of advantages compared to growing in the ground. However, before choosing the Rivulis system, Richard explored a wide range of options.
"We spoke to a lot of companies and looked at a number of products," he said. "I just believed in the Rivulis product and trusted Charles Tager from Water UK and Moshe Berlagoski from KAR UK. Once I had decided on the product, we all worked really well together as a team.
"We had the whole field mapped and Moshe sent it off to the Rivulis headquarters in Israel. They sent back an inch-perfect design which we followed to build the field."
Over a period of three years, and two years earlier than anticipated, approximately 1.5 million Rivulis Supertif online drippers were installed at Homme Farm. The system also features OdisMatic 850 Hydraulic Filters which provide an automatic suction system for cleaning the screen.
Richard is of the opinion that it has been a solid investment.
"They have been very reliable, and we've never had any issues. Some other drippers on the market may only last three or four years but after nine years the Rivulis Supertifs are still doing a great job.
"We no longer need a massive group of workers walking the field keeping an eye on the irrigation – which is a huge benefit. In turn this saves on labour because we are not constantly monitoring any bad or dry patches or overwatering in some areas to compensate.
Without a good irrigation system, the quality of products will suffer, and we won't hit our targets.
"The Rivulis drippers give us a peace of mind – even more so because we have a back-up system in place, which was installed based on the advice from Moshe and Charles."
As well as praising the support he receives from KAR UK and Water UK, Richard feels he has benefitted from a trip to the Rivulis headquarters.
"It was very educational," he said. "There was a lot of talk about how to look after your drippers and how to clean them. I also learnt more about the right products to flush your lines out and how to improve the longevity of the drippers. I had a tour around the factory to see how the products are made and it was very impressive. In fact, it was a real eye opener which certainly made us change a few things on the farm."