KAR UK: A Hat-Trick of Kasco's European Distributor of the Year!
Published on: 21st July 2023
KAR UK Limited has once again been awarded the title of Kasco Marine's European Distributor of the Year for 2022. This achievement marks its third consecutive win, following previous victories in 2020 and 2021, and a Top Sales Growth award in 2019.
As the UK's leading wholesaler of irrigation equipment for more than 40 years, KAR UK has established itself through strong, long-term partnerships with renowned manufacturers, such as Kasco Marine. KAR's dedication to delivering high-quality products and excellent customer service has also been a key factor in this accomplishment.
For over half a century, Kasco Marine has been leading the industry in providing aeration, fountain, de-icing, and water-mixing solutions. Not only did Kasco invent the de-icer, it also remains the standard setter in its field, offering personalised service, quality, reliability, design, value, and ease of installation. Over the years, Kasco's commitment to quality, innovation, and service has been the cornerstone of its success.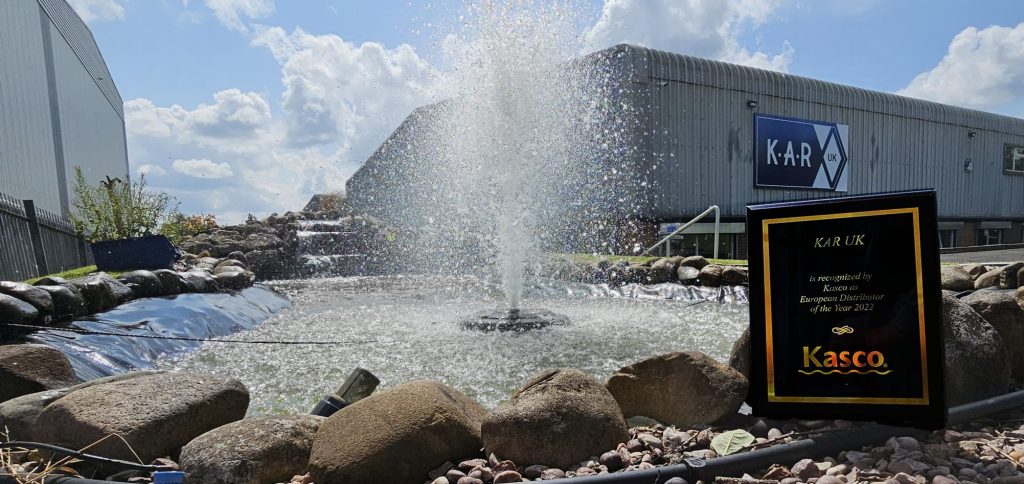 "We take great pride in winning this award for the third year in a row. Our relationship with Kasco continues to grow each year as more customers recognise the superior quality and reliability of Kasco products," commented Roger Lupton, KAR's Regional Sales Manager, and Kasco specialist.
KAR's Kasco range includes products that fulfil a wide range of customer needs. From VFX and JF Series fountains, to circulators and aerators. These products are specifically designed to provide optimal water quality, while also aiding customers in reducing long-term costs and keeping the surfaces of their water bodies clean and clear. With Kasco products, customers can feel confident in having the best solutions available to meet their individual needs.
Expressing his satisfaction with the collaboration of the two companies, Matt Frey, Kasco's International Account Manager, said, "Kasco is pleased to announce KAR UK once again as European Distributor of the year due in part to their continued sales efforts.  KAR UK is a great company to work with and having their knowledge, expertise, and sales reach in the UK is a great asset for Kasco.  The relationship with KAR continues to grow each year and Kasco is lucky to have them on our team representing our products in the UK.  We look forward to many more years of a great partnership."
KAR UK's continued recognition as Kasco's top distributor in Europe reaffirms its commitment to excellence and positions the company as a trusted source of water aeration solutions in the UK.

KAR UK Ltd will be showcasing its Kasco product range at the following upcoming exhibitions;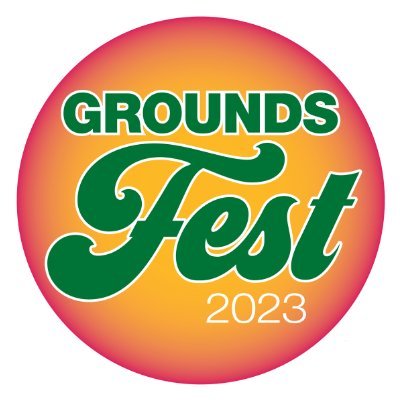 For more information on Kasco Marine products, contact KAR UK Ltd on 0161 793 9703 or sales@karuk.com, or visit www.karuk.com.
Twitter: @KARUK_LTD
Instagram: @karukltd
Facebook: KAR UK Ltd
LinkedIn: KAR (UK) Limited
YouTube: KAR UK Ltd