Hunter on target for the Darts
Published on: 16th March 2022
The heavily used pitch at Dartford FC's Princes Park Stadium is benefitting from a recently installed Hunter irrigation system, supplied by KAR UK.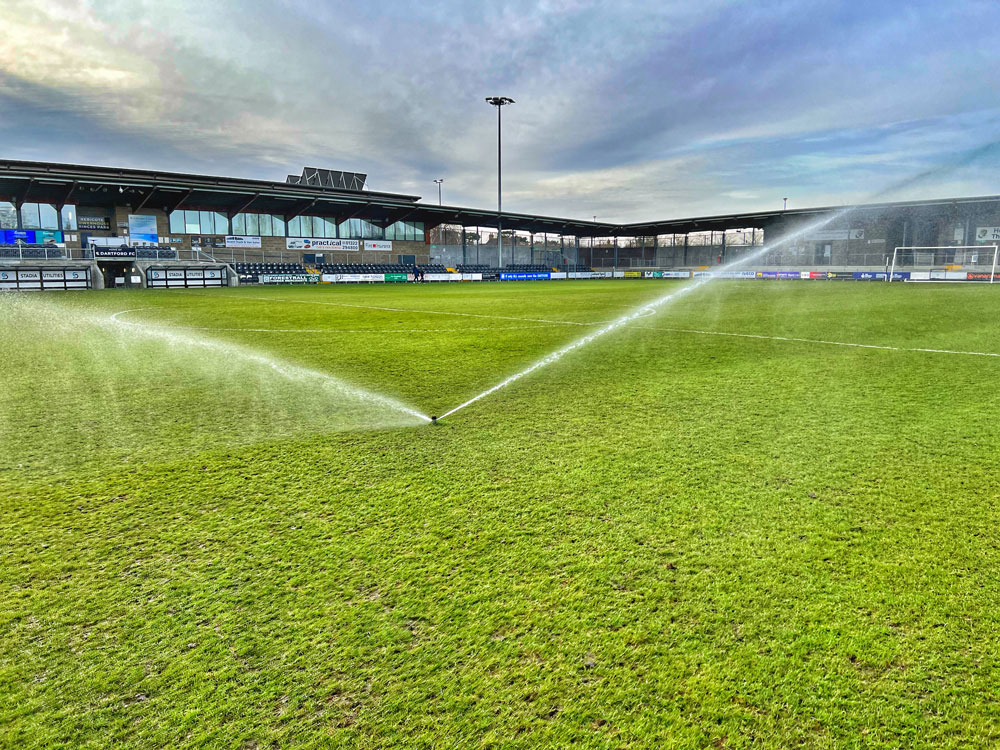 From Dartford FC's first team to the academy teams; from the Dartford ladies' teams and London City Lionesses to Charlton FC's Under 23's, the pitch at Princes Park is in regular demand. To be precise, it averages 76 games per year.
Responsible for ensuring every one of those games takes place is the experienced Head Groundsman Jay Berkhauer who works for Jordans Sports Ground Solutions – who are responsible for the maintenance of Princess Park as well as a host of other clubs all over the South East.
Jay has been in charge at Princes Park Stadium for three seasons and has made a significant improvement to the pitch.
In recognising that such a heavily used pitch requires good irrigation, he was quick to ensure it was one of his first actions when starting the role at Princes Park.
"When I first came in the irrigation system wasn't in good shape and it had been neglected for a few years," he said. "Most of the sprinkler heads didn't work and the control point was located so far away from the pitch. On a matchday I was constantly running back and forth, switching it on and off, whenever the manager wanted water on the pitch. This was a nightmare especially as I am the only groundsperson based here.
"Therefore, the irrigation was something that I wanted fixed as soon as possible."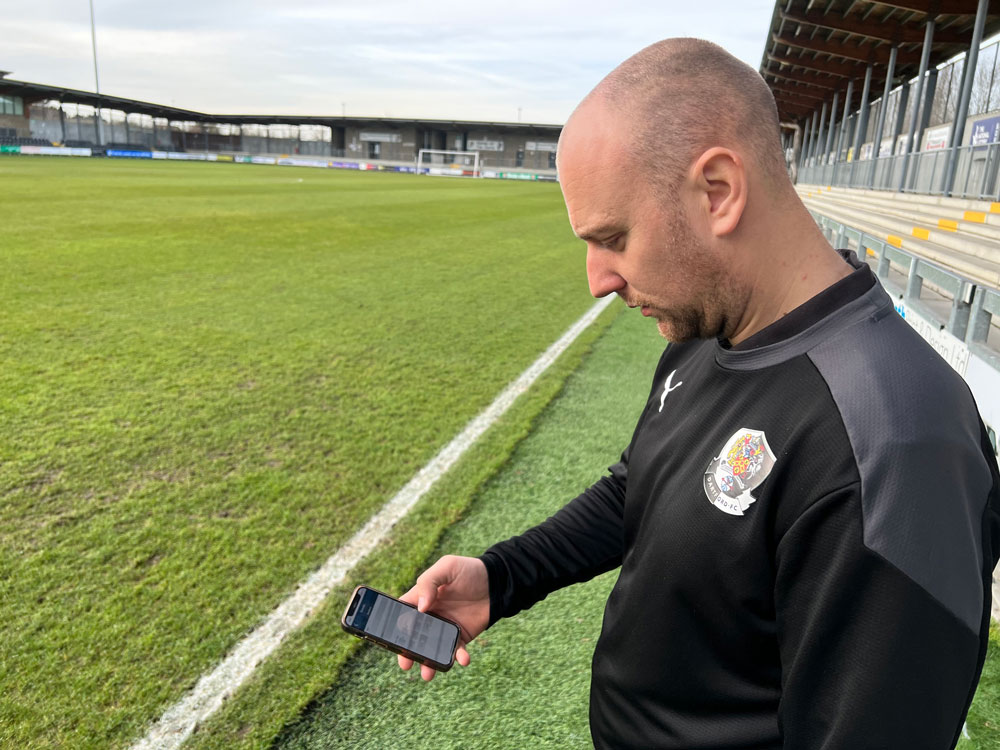 Supplied by KAR UK and installed by Prime Irrigation, Jay chose the i-40 rotors, and the Centralus irrigation management platform. This provides a highly secure, comprehensive cloud-based control and monitoring features to the ICC2 controller at the stadium.
The connectivity allows users to view a controller's status, change settings, view forecasts, save water, and receive instant notification of important system alarms — all without costly and time-consuming travel and site visits.
"It has been a huge game changer since it was installed," said Jay. "Gone are the days of running back and forth because I can control it all from my phone no matter where I am. For example, there have been times when the pitch is being watered while I'm at home. There has been a downpour and I can simply turn the system off through my phone.
"We've also noticed that we have saved a lot of money on water usage too," continued Jay.
"It allows me to target specific areas on the pitch – one area might need five minutes of water while another area might just need two minutes on a matchday. It's great to have this flexibility and to be able to only use water when and where the pitch needs it.
"It has never gone wrong, and I've never had any problems with it. Compared to what I've used in my career, this irrigation system is by far the best and the easiest to use."