A New Era for Wakefield Trinity!
Published on: 16th diciembre 2022
Wakefield Trinity Rugby Club was founded back in 1873 by the local Holy Trinity Church. The club found early success by winning the Yorkshire Cup four times and became one of the first 22 clubs to form the Northern Union in 1895. In 1985, Steve Dutton began his career in rugby by joining the club to work in the dressing rooms and, ten years later, he was appointed Head Groundsman. Steve admits that when he first started out, all he knew about grass was that "it grows faster in the summer than it does in the winter." Twenty-seven years on, Steve is now an expert in grounds maintenance and excited to make use of the club's new hybrid pitch, constructed by Chappelow Sports Turf Ltd, along with their upgraded irrigation system supplied by KAR UK Ltd and designed and installed by R&L Sports Turf Irrigation Ltd.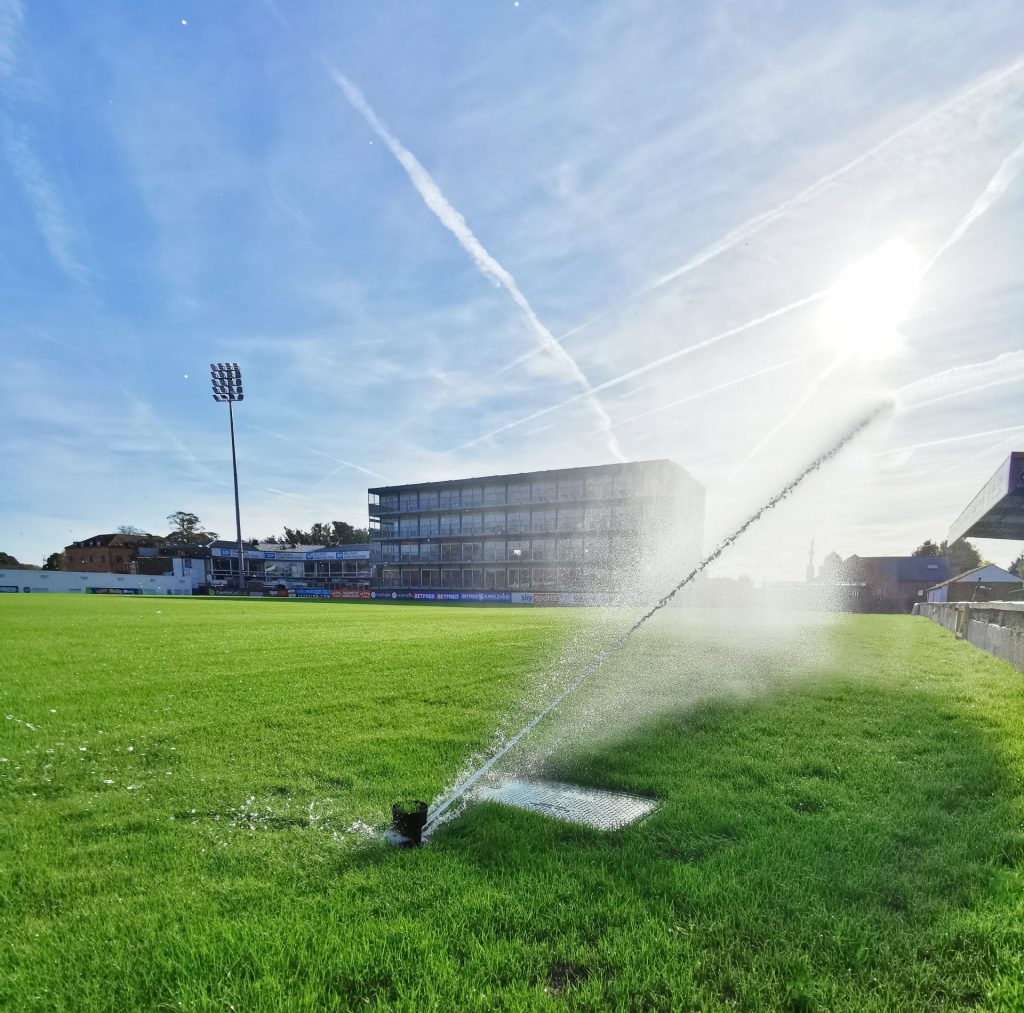 "After our first site visit to Wakefield Trinity, it was clear that Steve had been struggling for years to keep up with irrigating the pitch" R&L shared. Before the new hybrid pitch was installed, Wakefield Trinity's pitch was soil-based and their irrigation system consisted of one rotor on a stand, four small garden sprinklers, one 8,500-litre tank and a small pump. Steve explained that he would water half a pitch in one and a half hours and then wait 24 hours for the tank to fill up before he could water the other half. R&L added: "Given this, it's understandable how happy Steve was knowing he was getting a state-of-the-art fully automated Hunter irrigation system installed."
The new system takes advantage of Hunter's Total-Top Serviceable sprinklers, including sixteen TTS-885 sprinklers with no-bounce covers, along the perimeter of the pitch and eight I-80s with turf cups installed infield. R&L explained that this allows for a clean, completely invisible full coverage system.
The TTS-885's high-torque gear drives are the strongest in the industry, so the challenges of reclaimed water use or poor water quality are mitigated. The Total-Top-Serviceability feature makes the sprinklers easily accessible for servicing and maintenance.
The I-80 gear-driven rotor provides an ultra-robust, dirt-tolerant gear drive that offers the highest torque output of any rotor in the commercial arena. Like the TTS-885, the I-80 also features no-dig Total-Top-Serviceability.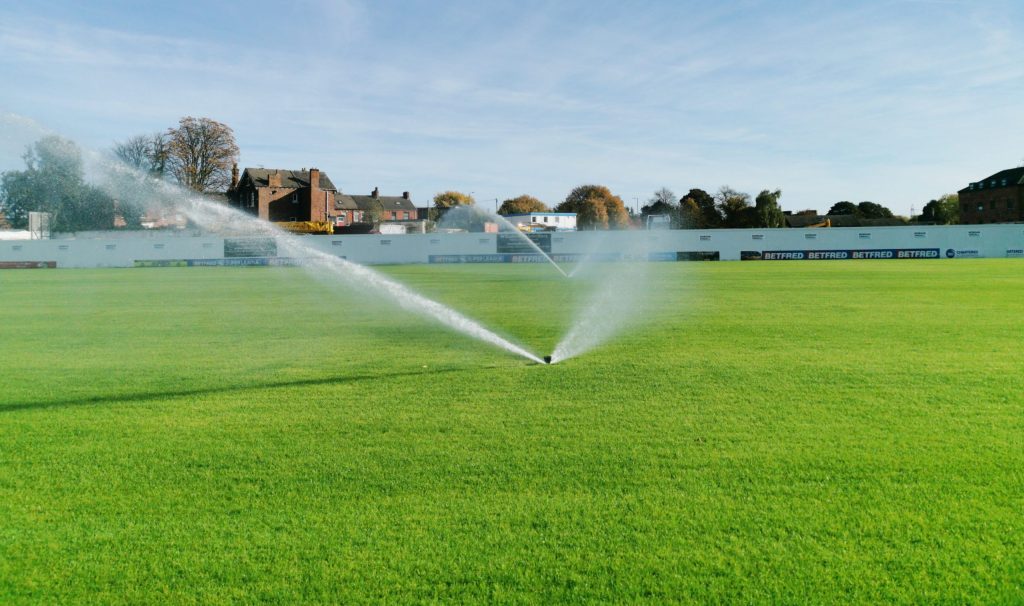 When designing the project, R&L opted for the Hunter ACC2 Decoder controller and Centralus Software.  The ACC2 is designed to meet the demands of large projects. The ACC2 can safely run up to 14 valves simultaneously and can be configured for any commercial project, up to 225 stations, with up to 6 flow meter inputs, and up to 6 pump/master valve outputs.
Steve commented that before the new system was installed, he would run around (the pitch) three times pulling hose pipes about, whereas now, he is able to control the sprinklers remotely via Centralus on his mobile phone or computer. Centralus is a free-of-charge system compatible with ACC2. "It's a hundred times easier than what I used before… it's just a matter of getting your phone out and off you go".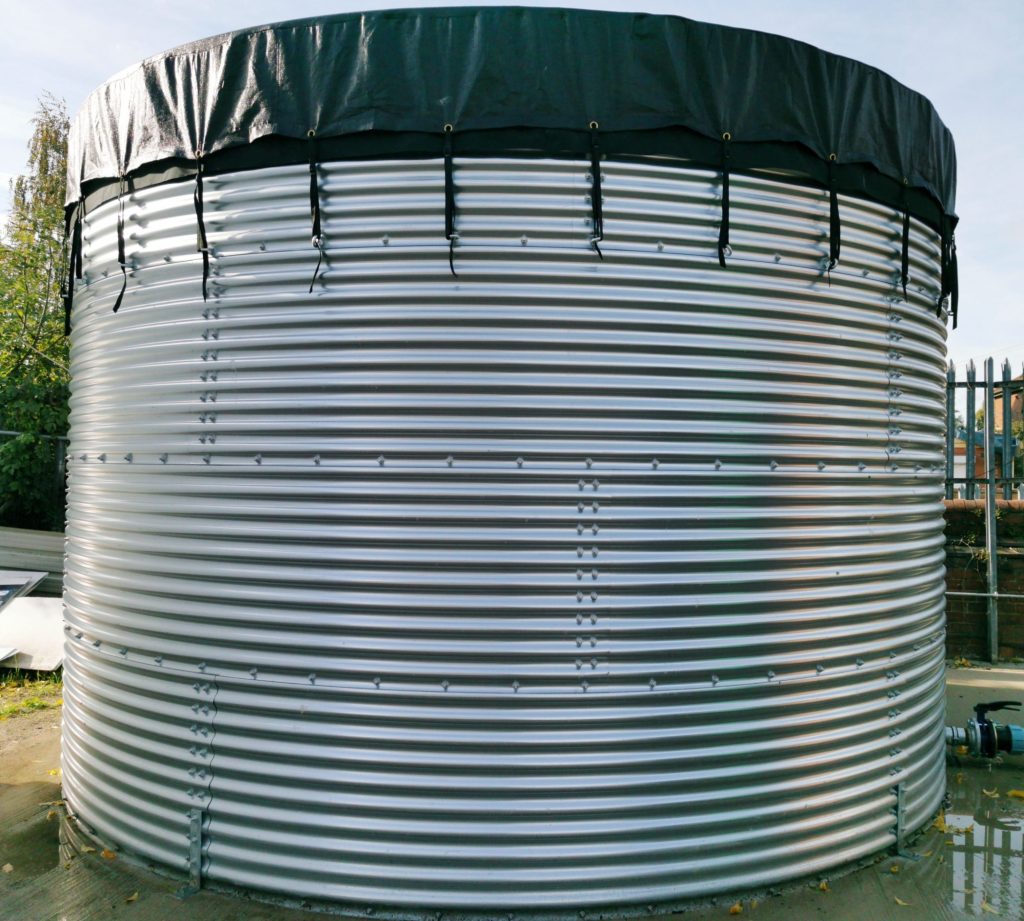 One of the reasons that Wakefield decided to upgrade their system was to eliminate inconsistency in the quality of the turf throughout the seasons, "We used to have mud in the winter and the pitch would be rock hard in the summer," Steve explained. "Now, we should have more of a constant level of playing surface throughout the year." With the improved quality of the turf, Wakefield Trinity's rugby team is now able to train on their pitch, regardless of the time of year, instead of renting venues and they also plan to rent their pitch out to other clubs. By doing so, the club is hoping for 35 hours per week of use and huge savings of up to £30,000.
For more information on irrigation products for Golf & Sportsturf, Horticulture, Agriculture and Landscape & Rescom, contact KAR UK Ltd on 0161 793 9703 or sales@karuk.com, or visit www.karuk.com.
Twitter: @KARUK_LTD & @HunterGolf_UK
Instagram: @karukltd
Facebook: KAR UK Ltd
LinkedIn: KAR (UK) Limited
YouTube: KAR UK Ltd